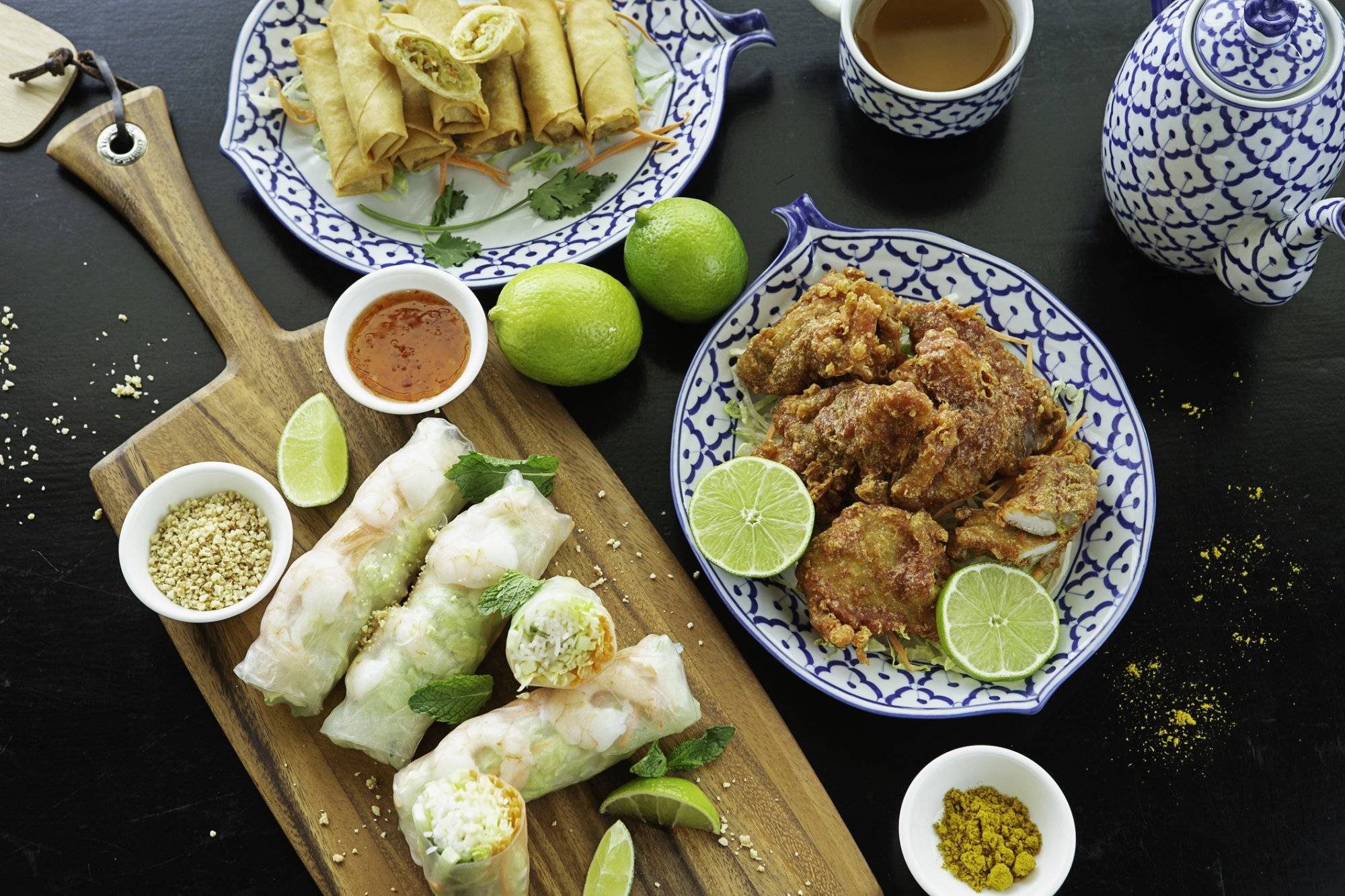 The Colony Crossing proudly offers a diverse array of culinary delights that cater to every palate. Among the gems in our collection is Ocha Thai Asian Fusion, a restaurant that promises an extraordinary dining experience. Prepare to embark on a culinary journey as you indulge in the authentic flavors of Thailand at Ocha Thai Asian Fusion. Stop by today to discover Ocha Thai Asian Fusion at Colony Crossing:
Unveiling the Essence of Thai Cuisine at Ocha Thai Asian Fusion
Ocha Thai Asian Fusion captures the essence of Thai cuisine with its authentic flavors and vibrant dishes. From aromatic curries and fragrant stir-fries to perfectly balanced soups and delectable noodle dishes, our menu is a testament to the rich culinary heritage of Thailand. Each dish is expertly crafted with a harmonious blend of herbs, spices, and fresh ingredients, ensuring an explosion of flavors that will transport your taste buds to the streets of Bangkok.
An Unforgettable Fusion of Asian Flavors
Ocha Thai goes beyond traditional Thai cuisine to offer a fusion of Asian flavors that tantalize the senses. Our menu features a curated selection of dishes that draw inspiration from various Asian culinary traditions. We create a unique and unforgettable dining experience. From Japanese-inspired sushi rolls to Chinese-inspired stir-fries, each dish showcases the creativity and expertise of our culinary team.
Immerse Yourself in a Unique Dining Atmosphere
Ocha Thai believes that the dining experience extends beyond just the food. Step into our restaurant and immerse yourself in a warm and inviting atmosphere, where friendly staff members are ready to guide you through the menu and cater to your every need. Whether you're seeking a cozy dinner for two or a lively gathering with friends and family, Ocha Thai provides the perfect backdrop for a memorable dining experience.
Visit Ocha Thai Asian Fusion at The Colony Crossing and experience the true taste of Thailand. Delight in the authentic flavors. Savor the unique fusion creations and let the inviting atmosphere transport you to the heart of Southeast Asia. Ocha Thai provides you with an unforgettable dining experience that will leave you longing for more. Looking to enjoy more at The Colony Crossing in The Colony? Check out our directory today!
Colony Crossing is offered by Weitzman. Weitzman is one of the leading Retail Real Estate companies in North Texas. Weitzman offers a full range of Retail Real Estate services including Project Representation, Tenant Representation and Investment Sales, and, is also a leading Asset Management and Development Services Retail Real Estate firm.
Photo Sourced from Getty Images: #1370832303